Here are the Chelsea and Millie Protocomics.
First up is "Horror from Beyond the Drywall", the first C&M comic I (Maxwell) did way back in 2009 for a Comics Anthology thingy. Some time later — after deciding to collaborate on this project — Tom and I whipped up two short "preview" comics to get a feel for working on the project together, and to hopefully whet people's appetites for the series proper. They consist of "Lucky Socks" (2011) and "Swimming Pool from Beyond the Stars" (2012) the latter being our first experiment with doing a comic completely devoid of dialogue.
Lots of "Beyonds" going on in here huh? This is ultimately all Lovecraft's fault. Though Robert Bloch ought to receive partial blame for the title of the last one.
So as you can see, these comics are years old at this point, so, ahem, be kind. Oh the artwork makes me cringe so.
Haaa.
– MV
HORROR FROM BEYOND THE DRYWALL (2009)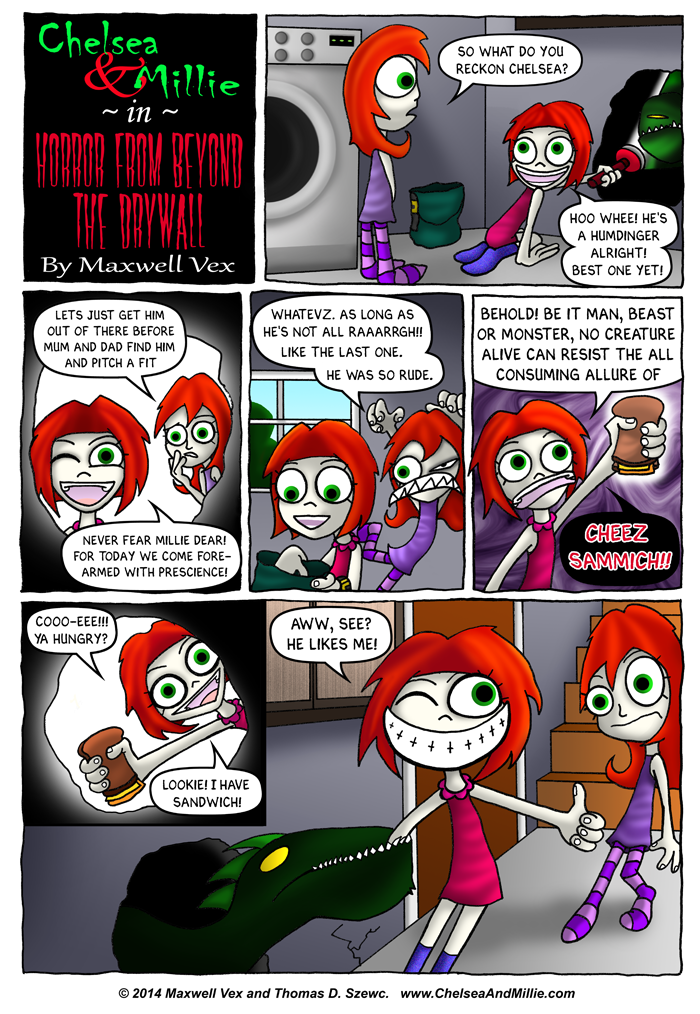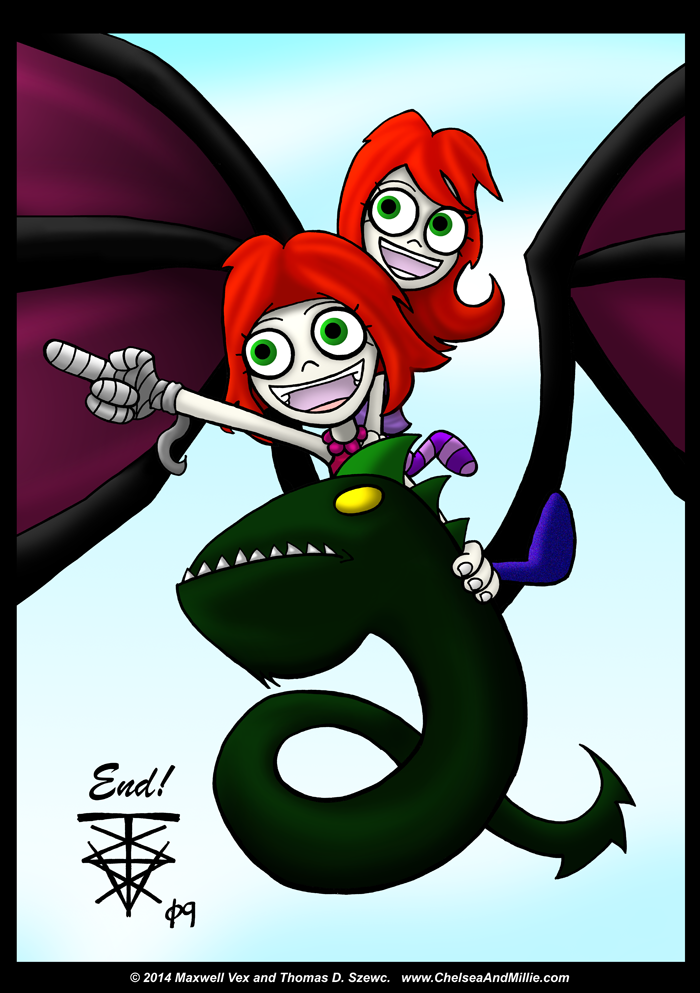 LUCKY SOCKS (2011)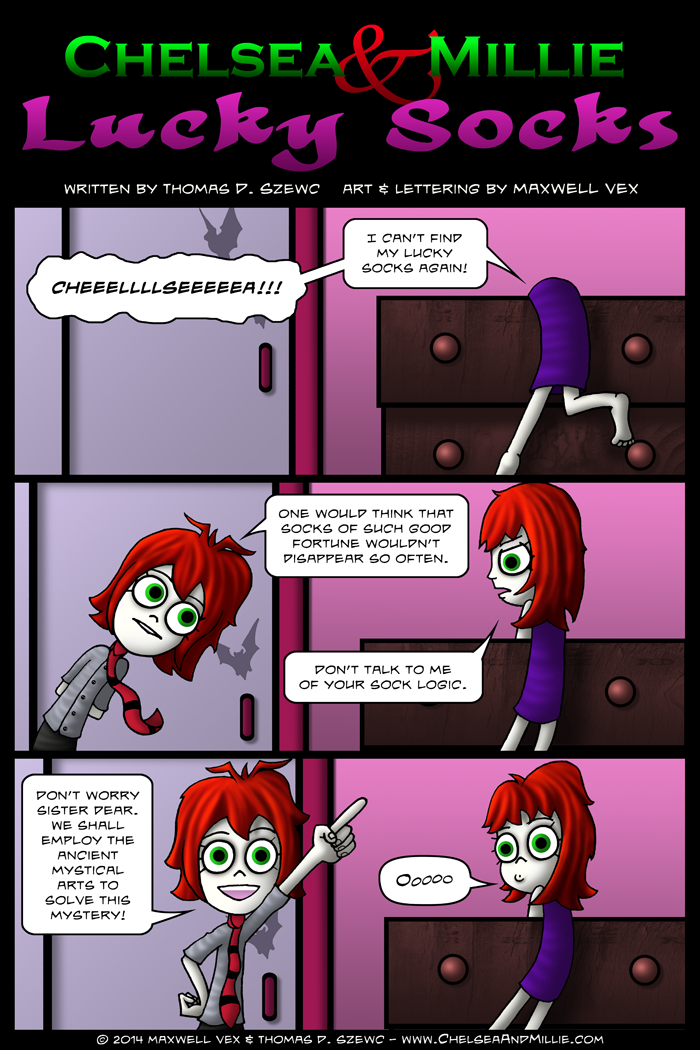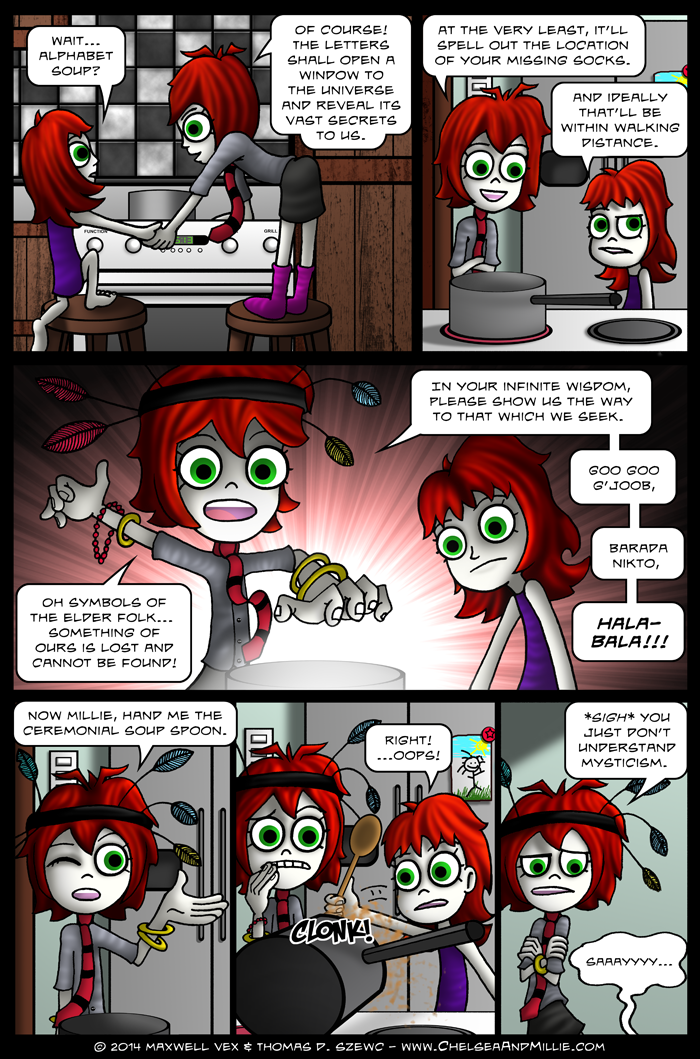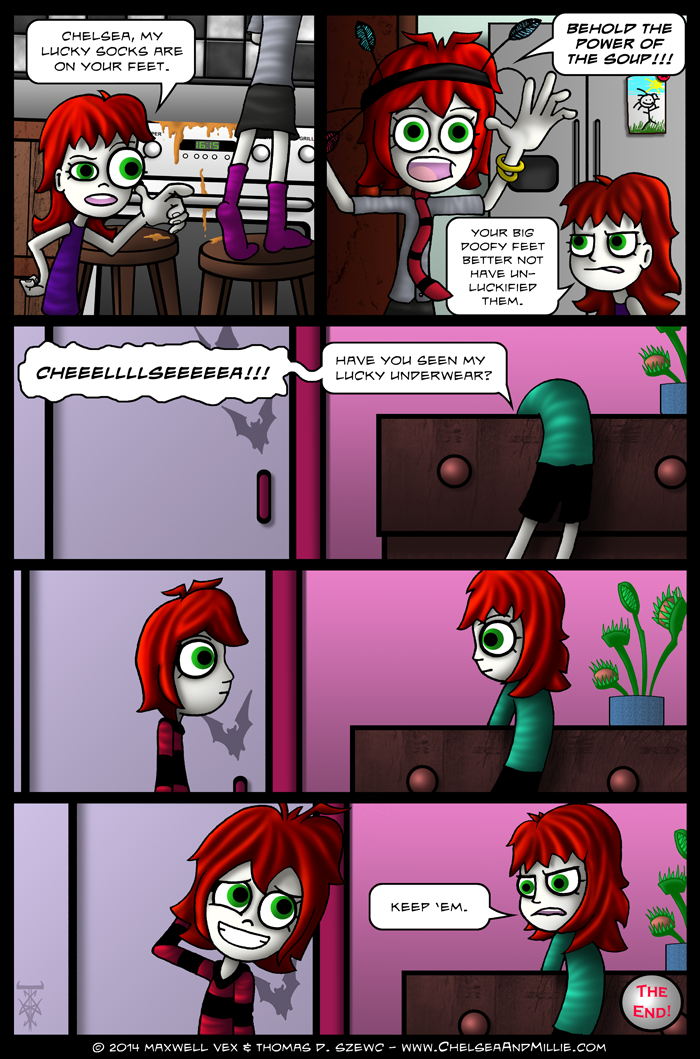 SWIMMING POOL FROM BEYOND THE STARS (2012)